Assalamualaikum
first post untuk tahun 2018 hahaha . dah nak masuk bulan february baru terhegeh nak update blog 💁
sekarang tengah cuti so bolehlah layan drama tiap-tiap hari kan hihi.
Tapi tak tahu kenapa aku rasa macam banyak drama yang keluar sekarang ni buat aku rasa macam mehhh,tak berapa nak best pulak rasanya. Banyak gak drama yang aku skip macam judge vs judge, jugglers, hospital ship etc.
sekarang ni tengah layan drama Return! so far so good although baru keluar 2 episodes je hahaha
I'm not a robot tu aku belum tengok lagi, A korean odyssey aku tengok sampai ep 2 hmm boleh lah jugak. Bad Guys tu pulak aku tengah download,lama gila subtitle dia nak keluar haihhh.
tapi bagi aku prison playbook ni memang perghhhh! first episode tu nampak macam mehh boring sikit sebab jalan cerita dia agak slow,tapi masuk je ep yang ke 2 tu cissss best jugak eh hahaha scene lawak banyak gila. Siapa yang pernah tengok drama Reply 1988 hah orang yang sama buat drama ni. (correct me if i'm wrong)
Plot
Drama series depicts the story of prisoners and staff at a prison.
Je-Hyeok (Park Hae-Soo) is the best relief pitcher in Korea. He will go to the U.S. and sign a contract with a major league team. One night, he hears his sister screaming and sees a man running out of her apartment. Je-Hyeok and the man get into a physical struggle with Je-Hyeok striking the man with a rock. Later, Je-Hyeok receives a 1 year prison sentence for using excessive force. Devastated, Je-Hyeok must adapt to life in prison.
Meanwhile, Joon-Ho (Jung Kyoung-Ho) is a friend of Je-Hyeok and works in the prison as an officer. He waits for Je-Hyeok's arrival.
character yang paling aku suka dalam ni ialah Han Yang.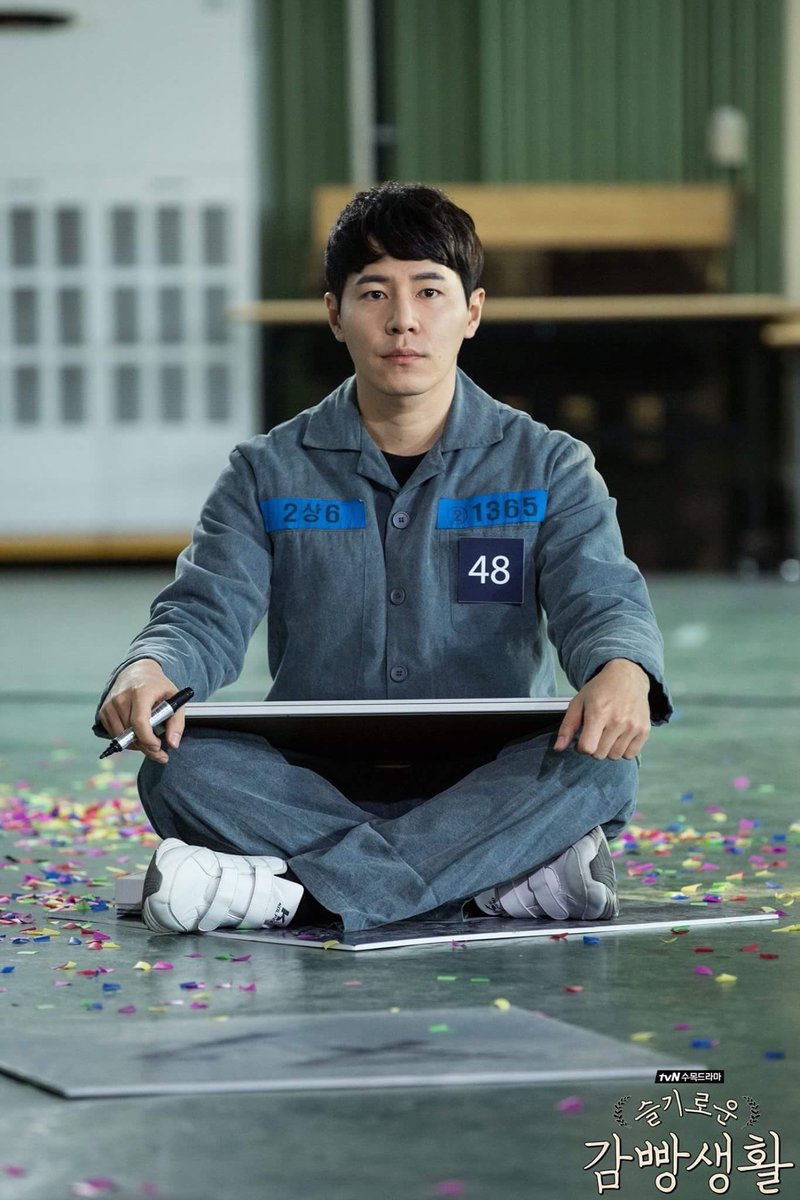 scene yang ni memang buat aku terkejut gila hahaha rupanya dia ni budak pandai. Tapi dia ketagih dengan dadah so mak dia report kat polis. And he is gay dalam drama ni cisss hahaha suara dia memang lawak wei,dia ni jenis yang tak hormat sangat dengan orang so dia selalu kena belasah. Tapi once dia dah ambil dadah dia akan back to normal macam dalam gambar kat atas ni hahaha
dia ni pulak selalu bergaduh dengan si han yang. Bergaduh sebab hal bodoh je tapi lawak sehhh hahaha lidah dia ni pendek so han yang selalu ejek dia hahahaha pffff
captain yoo 😍😍 dia pun selalu gak bergaduh dengan Han Yang. si han yang tu suka sangat sakat dia. At first,aku ingatkan captain yoo ni betul2 jahat tapi rupanya dia dituduh fuhhh.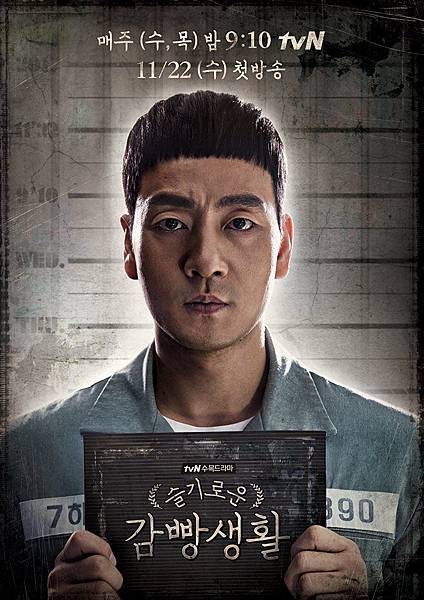 Kim Je Hyeok. Watak utama dalam drama ni. Dia ni agak slow,dia terer dalam main baseball je. Dia dipenjara sebab dia terpukul perogol yang rogol adik dia tu dengan trophy & last2 perogol tu mati gara2 dia. Dia ni famous so banyak lah fans yang backup dia.
ada banyak lagi watak yang best dalam drama ni. Drama ni ada banyak pengajaran and banyak plot twist jugak. Masing-masing ada cerita sendiri. Aku enjoy tengok drama macam ni berbanding dengan drama yang lain. Siapa yang belum tengok tu,tolong lah tengok sekarang hahaha dah habis dah drama ni. Lepas ni tak tau nak tengok drama apa pulak isyyy benci lah -.-